Flexible Health Benefits For Your Employees. Peace of mind For You.
Nicol Insurance has been providing competitively priced employee group benefits programs for many years through a variety of different programs.
Whether you're a small business or a large corporation, our staff have the experience and resources to help you find the plan and coverage that suits your employees' wants and your business' needs. We work with a number of the industry's top providers to find you an affordable employee group benefits plan that checks all the boxes, and then we actively review your plan on a regular basis to give you peace of mind that you're always offering the best plan for your employees.
For businesses with 1-50 employees, we're proud to be a provider of the Chambers Plan— offering coverage at rates not normally available to small and medium-sized businesses.
Chambers of Commerce
The Chambers Plan is Canada's leading Group Benefits plan for 1-50 employees and Nicol Insurance is proud to be the exclusive advisor of the Chambers Plan for clients in:
Owen Sound
Saugeen Shores
Mount Forest
Meaford
Hanover
Sauble Beach
South Grey
Minto
Mildmay
Chesley
Tobermory
Paisley
Wiarton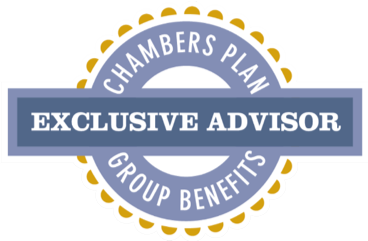 Nicol Insurance is proud to be partnered with Integatis Group to provide Administrative Services Only Employee Benefits to groups of 30 employees or larger.
Ready to start creating your employee group benefits plan? Contact us today to speak with one of our specialized Group Benefits brokers.