Ginny Banks joined Nicol Insurance in 2019 as a Personal Lines Account Manager for our growing Port Elgin office. When she's not helping her amazing Nicol Insurance clients, Ginny is busy coaching gymnastics at Swing Spring & Flip and keeping up with her active family.
Ginny, along with her husband, fill their non-stop lifestyle with numerous trips around Ontario shuttling their three very athletic daughters to practices and competitions. Although she can be a force to be reckoned with, Ginny still finds time to enjoy camping and family beach-time. That includes their ragdoll cat, Skye, and their long-haired chihuahua, Coco!
What is an Account Manager?
As an Account Manager, Ginny is responsible for personal changes to your policy along with billing inquiries. If you're adding a new driver to your vehicle, looking to adjust your deductible, or have any questions about your coverage, the account manager is who to call. She's here to make sure your policy is up-to-date with all the coverage you need.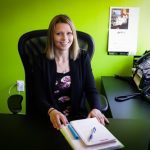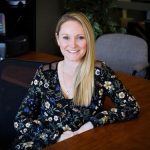 Ginny works closely with Account Executives, Denyse Faulkner and Jaclyn Gostick. Denyse and Jaclyn can help you through any claim; providing guidance and advice on how to proceed, while working with you or your insurance company for the best results. They're also responsible for ensuring you're getting the most competitive premium. Every year, your Account Executive will check in with you to review your policy and provide updates on new available coverages that may be important to you. Contact Denyse Faulkner or Jaclyn Gostick.