If there's one person who understands the insurance needs of small-town residents and businesses, it's Amy Heft. She serves as Account Manager in our Wiarton office, where she puts her extensive insurance sales experience to good use helping her clients build the best possible policies for their needs. Amy was born and raised in Owen Sound, where she learned to love all that small towns offer through her wide network of family and friends. Her passion for serving her community and her love of learning keeps her motivated to work hard every day; though to her, it doesn't feel like work. As Amy likes to say, "Choose a job you love, and you will never have to work a day in your life".
When she's not assisting her clients, Amy likes to spend her time relaxing with friends, taking care of her loyal, friendly rescue dog with her boyfriend, or dabbling in interior decorating.
What is an Account Manager?
As an Account Manager, Amy is responsible for personal changes to your policy along with billing inquiries. If you're adding a new driver to your vehicle, looking to adjust your deductible, or have any questions about your coverage, the account manager is who to call. She's here to make sure your policy is up-to-date with all the coverage you need.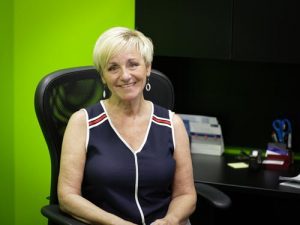 Amy works closely with Account Executive, Pam Davis. Pam can help you through any claim; providing guidance and advice on how to proceed, while working with you or your insurance company for the best results. She's also responsible for ensuring you're getting the most competitive premium. Every year, your Account Executive will check in with you to review your policy and provide updates on new available coverages that may be important to you. Contact Pam Davis.